Welcome to
Hot Tub Repair Michigan!
Repair, Installation, Maintenance, Parts, Chemicals, Covers, & More!
We Move Hot Tubs!
Moving? We will move your hot tub for you!
Testimonials
See what people are saying about us...
Filters & Chemicals
Save money on filters & chemicals with us.
Hot Tub Covers
Any Size, Any Color!Includes Delivery & Installation.
Let Hot Tub Repair fix it!! – (586)-646-6605
We repair all makes and models of spas!
We are now the new authorized warranty service provider for Nordic Spas & Strong Spas!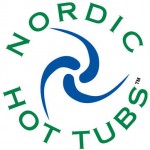 Hot Tub Repair has now partnered up with Viscount Pools & Spas providing great spa service for a great Michigan owned and operated business.


At Hot Tub Repair our goal is to provide you with the best customer service possible as well as the most highly  trained and certified spa repair technicians who can diagnose and repair any problem at the lowest possible rates.  Hot Tub Repair provides service to the southeast Michigan area including Macomb, Oakland, Wayne, Livingston, Genesee, Lapeer, St. Clair and Washtenaw counties.
Hot Tub Repair is an authorized warranty service provider for Nordic Spas, Strong Spas, Clearwater Spas, Dynasty Spas, Barefoot Spas, and Hawkeye Spas.  We do service EVERY BRAND.
Do you have a one stop shop for questions, repairs, chemicals, filters and any other hot tub and spa related concerns?
Hot Tub Repair is a full service company providing you with anything that you may need for your hot tub or spa. We offer repair service, chemical and filter sales, winterizations, spring and summer spa start-ups, hot tub moves from one location to another, answers to your questions by qualified and certified spa technicians and any other hot tub or spa related products or services you may need. We are your one stop shop for hot tub and spas of all makes and models.
If you are a new homeowner and now the proud owner of a hot tub that came with your purchase call Hot Tub Repair and we can come to your home, check the hot tub to ensure it is in good running condition, make sure it's operating at peak efficiency, make any necessary repairs and most importantly answer any questions you may have about hot tub ownership, maintenance and what to expect with your new hot tub.
Hot Tub Repair is proud to be southeast Michigan's premier hot tub and spa repair service.  We strive hard everyday to make sure all of our customers are 100% happy and satisfied with their experience with us.  We work hard to be the best priced and most knowledgeable hot tub repair company around and will do whatever it takes to get and keep your business.  Got a quote or price from another spa repair company??  Call Hot Tub Repair and know that we will do whatever we can to not only beat that quote but give you the piece of mind that your job is done right and fast.
Scheduling a service call is easy.  Call or send us a text and we will set up a date and approximate time that we can come perform a full evaluation on your hot tub.  You don't have to be home for us to come evaluate your hot tub and develop a plan of repair and execute that plan if approved by you.  Hot Tub Repair accepts cash, check, credit/debit card and also Venmo, Zelle and CashApp for those customers who aren't home at the time of the repair.
Moving? We can help you move your hot tub or spa for you!